Wait, wait. Come back. I'm here. It's a holiday in the U.S. I slept in, got disoriented about what day it was but finally here is this week's TMI Tuesday.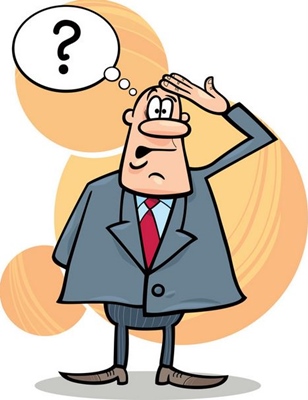 [Jack here, folks. Jill is on assignment* and unreachable, and therefore she's sitting this week out.]
[*Shacked up in a hotel.]
Fill-in the blank.
1. I am too busy to _____ .
Participate in TMI Tuesday this week, as I have to hold down the fort singlehandedly and get the house spotless for when my wife comes by to show her out-of-town friend where she lives. Still, I am taking 176 seconds to answer the questions because we neglected to participate last week.
2. Last week I did not do TMI Tuesday because _____ .
We forgot.
3. Last week's TMI Tuesday's _____ were _____ .
I don't get this question; that apostrophe isn't supposed to be there.
4. _____ depends on dreams.
One's quality of sleep? We may be getting somewhat existential here.
5. Virgin _____ .
Airlines? Records? Islands? When did TMI Tuesday become word association?
Bonus: The more you learn, the more you know, the more you know, the more you forget. The more you forget, the less you know. So why bother to learn?
Your thoughts? Do you agree or disagree with this statement?
I was fond of saying this in elementary school (albeit with "study" in place of "learn"). I thought I was so clever and rebellious (even though most of my class was also saying it). Today I vehemently disagree. It is not necessarily true that if you learn a lot you forget an equivalent amount, and at any rate, a society's refusal to use its collective intelligence leads to the election of morons like Donald Trump.
How to play TMI Tuesday: Copy the above TMI Tuesday questions to your webspace (i.e., a blog). Answer the questions there, then leave a comment below, on this blog post, so we'll all know where to read your responses. Please don't forget to link to tmituesdayblog from your website!