SweeteNDirty to the rescue. For today's TMI Tuesday, she offers the following as it pertains to sexy time!
This or That?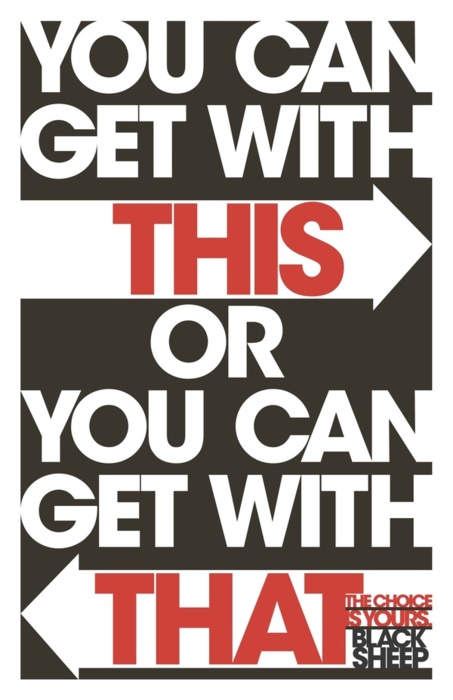 Jack's Answers
1 – Lights on or off?
Lights on, definitely. I may be most quickly aroused on a mental level, but that doesn't mean that I don't get much from visual stimulation. I absolutely do, and being able to clearly see my partner's body, and what she is doing while we're together, is an enormous turn-on for me.
2 – Slow teasing or getting right to business?
I enjoy a good tease, provided it gets my partner hotter than she already was. I guess I enjoy the end result more than the tease itself. So yes, I have been known to make the buildup take a very long time. However, once I get down to business, I go all-out.
3 – Giver or receiver?
Definitely a giver. Which is not to say that I don't enjoy receiving. I absolutely do, especially if what I'm receiving is oral sex. But much like how I can never just sit and relax on the couch at the end of a long day, preferring to get something, anything, done before I go to bed, I also tend to approach sex with the attitude of "I can't just lie here doing nothing. There has to be something proactive I could be doing right now." Rather than going for mine, I often find myself giving my partner a few more.
4 – Background noise or no?
"Background noise" can encapsulate a lot of different things. Are we talking mood music, or are we talking ambient crowd chatter like one might hear at a cocktail party or some sort of public place? Because I was about to say yes to the former and no to the latter, but all of a sudden the thought of fucking in such a setting sounds pretty appealing. That said, I really like hearing the sounds my partner makes, so I tend to want as little background noise as possible.
5 – Top or bottom?
While I'm happy with top, bottom, from behind, or any other position one can name, I think I am most at home in standard, boring-ass missionary position. I really enjoy missionary, moreso in my older age than I ever did as a younger man. While one might view this as a lack of imagination, a willingness to support the patriarchy, or even an indication of my dominant nature, the fact is that I am naturally drawn to what I perceive as the position's inherent intimacy. It is much easier to gaze into one's partner's eyes, whisper sweet nothings, and share passionate kisses when one is in a face-to-face position.
6 – Private or public?
Public is fun. We have had public sex on multiple occasions, and found it intense and satisfying. I would absolutely do it again given the opportunity, provided the public space was conducive to fucking, i.e. a safe place wherein spectators gave implied consent at least. However, I prefer private.
Bonus – Describe your best or worst sexual encounter. Double bonus if you describe both. ?
To get it out of the way up front, I don't know that I have a worst sexual encounter. I've probably said as much elsewhere on this blog, but while I've had partners who didn't excite me physically as much as I'd have liked, partners who were perhaps too self-focused, partners with whom the sexual connection was somewhat lacking, I can't say with any certainty that I've ever had what one might call bad sex. Definitely not sex with which I was unsatisfied. Even on occasion in my late teens and early twenties when I would fuck for what seemed like hours without ever coming, I still felt pretty gratified to think that the other person looked at me beforehand and thought, "This guy seems pretty cool. I feel comfortable with the thought of him putting himself inside me." None of these encounters, or any others for that matter, concluded with my partner stealing my clothes and wallet while I was handcuffed to the headboard, attempting breath play without my consent, or smashing my penis between two masonry bricks because that's how she gets off. Even the women I dated who were, for lack of a more earnest word, terrible people and even a little dangerous still showed me a good time sexually; even if the relationship itself was bad, the sex never was. As for my best sexual encounter, I'm inclined to say the last one, simply because it's the most recent and therefore the most vivid in my mind. But the truth is, it's hard for me to pinpoint one best sexual experience throughout the course of my life. Perhaps not every one is absolutely perfect. Perhaps not every sexual thing I've ever done is worth sharing. Still, to my mind most of them have been fantastic.
Jill's Answers
1 – Lights on or off?
Definitely lights on. I like to see the other person, and in doing so better enjoy their body. I feel like I should point out that, before I met Jack, I probably preferred doing it with the lights off. He helped me overcome any byproducts of my Catholic upbringing, including much of my shame.
2 – Slow teasing or getting right to business?
Most of the time a slow tease is wonderful! I enjoy feeling my whole body come alive with each touch, kiss, lick, and bite.
3 – Giver or receiver?
I believe I'm both. I enjoy exploring my partner's body. I love both giving and receiving oral. Both being on top to take my pleasure, and on the bottom to be used for the other person's pleasure.
4 – Background noise or no?
I'd rather not have any, though it doesn't bother or distract me. I just find that it doesn't really add much of anything. Although occasionally I enjoy having porn on in the backgound.
5 – Top or bottom?
Again, both. I enjoy being on top and riding, and I also love the feeling of being pinned down by the weight of my partner, or their hands holding my wrists.
6 – Private or public?
Usually private, but on the occasion that we've had it, public sex has been exciting as well.
Bonus – Describe your best or worst sexual encounter. Double bonus if you describe both. ?
My best sexual encounters have been the ones when my partner and I have both make it a point to please each other. When we receive just as much pleasure from giving as receiving. When our bodies seem to fit perfectly together and we know exactly what the other person wants. When every touch, kiss, lick, or bite sets my whole body on fire. When the sex is passionate and loving, and usually followed by cuddling before we fall asleep entwined together. My absolute worse sexual encounter, on the other hand, was in the early days of my being sexually active and my then-partner decided to try anal sex without my knowledge or consent. In fact, he decided to try it without lube or warning. Needless to say, we didn't date very long.
How to play TMI Tuesday: Copy the above TMI Tuesday questions to your webspace (i.e., a blog). Answer the questions there, then leave a comment below, on this blog post, so we'll all know where to read your responses. Please don't forget to link to tmituesdayblog from your website!